Walking tour around Syros island
Syros offers many opportunities for hiking, with trails that combine natural beauty, culture and tradition.
A walk in Ano Syros, which dominates above Ermoupolis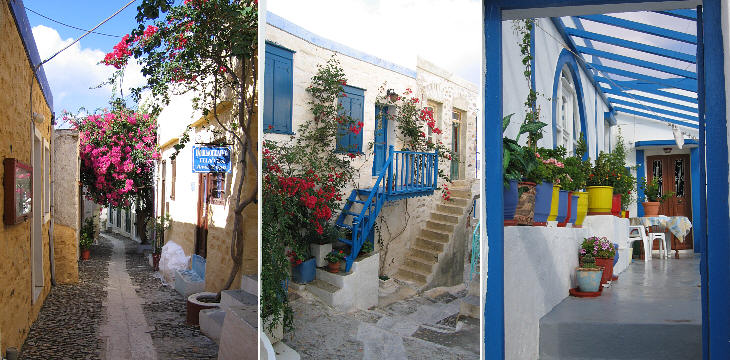 gives a glimpse of another era. Ano Syros is a medieval city center, amphitheatrically built on the hill of St. George (San Giorgio). Countless steps raise you to the top, surrounded by narrow streets with whitewashed houses with colored doors composing another state. Inside the medieval settlement of Ano Syros vehicles do not circulate, because the streets are very narrow and there are stairs everywhere. The breathtaking view of the sea is unique, giving visitors the opportunity to enjoy the blue Aegean.
Diving in Syros
Syros is the ideal place for diving and exploring underwater landscapes around the island. What makes the island ideal is numerous points of interest under the sea. Those who love diving are able to see caves, wrecks, reefs with an intense undersea life, and of course many different kinds of fish and even seals.
At Syros, the visitor also has the ability to take diving lessons with appropriately trained teachers in order to become familiar with the rules and the environment of diving. Also, there is no need to have his own equipment as they can rent it for the period needed.